Girl Talk Incorporated is a non-profit organization created to empower and motivate girls to be their best. Our mission is to give young girls a voice and provides the resources needed to help them be successful in all of their future endeavors. Our program assists in building self-esteem and awareness, the tools and resources to make decisions from a healthy place, and the ability to become the best versions of themselves.
Available Sponsorships Opportunities
Help us bring empowerment to girls in the Indianapolis community by sponsoring one of the following:
Signature Empowerment Program
Mentoring
Workshops
Fundraiser
Donations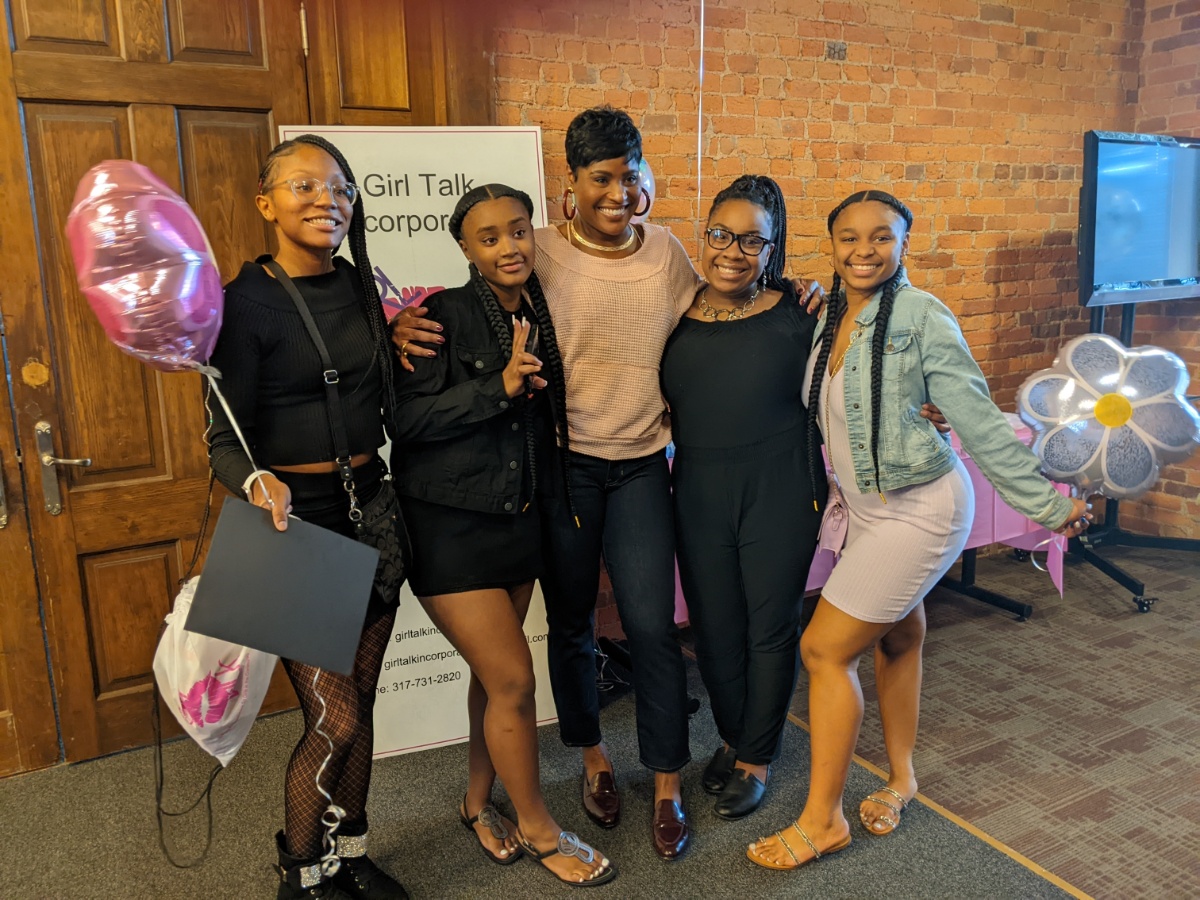 Signature Empowerment Program
This 8-week mentoring program is designed to meet the growing needs of our female youth from ages 10 to 18. Each week, we address various topics and offer strategies to assist the girls in dealing with day-to-day challenges. At the end of the program, the girls participate in a graduation ceremony to celebrate their achievements with parents, caregivers, family, and friends.
Our cost to run this program is $10,000, and we only charge the families $25 per girl. Your investment will help provide critical programming for young girls in our community.
Community Sponsorship
Sponsor post on Girl Talk social media

Logo and link on our website
Support Sponsorship
Everything in the Community Sponsorship
Guest blog opportunity
Champion Sponsorship
Everything in the Support Sponsorship
Speaking opportunity at a relevant weekly session
Signature Sponsorship
Everything in the Champion Sponsorship
Speaking opportunity at graduation with parents
Mentor Sponsorship
Girl Talk Founder and CEO Sonya Cooke has her own Girl Talk story, and she was inspired to start this organization to help provide girls with the voice, opportunities, and tools they need to be successful. Some girls need one on one mentoring to work through challenges. Sonya offers mentorship programs that will help girls in their personal development.
Girls who go through the mentorship program leave feeling better equipped to deal with problems and like they have a resource to talk through challenges they're facing in life.
Other Sponsorship Opportunities
Throughout the year, we have other sponsorship opportunities, including:
Workshops
Typically offered for free or at reduced cost, we offer a variety of development workshops throughout the year.
Fundraiser
Starting in 2023, we will be hosting an annual fundraiser. If you're interested in sponsoring or speaking, let us know!
Donations
Of course, if you'd like to support the organization and simply make a donation. A recurring donation of $100 a month will help us cover the cost of sponsoring mentorship programs for up to two girls!