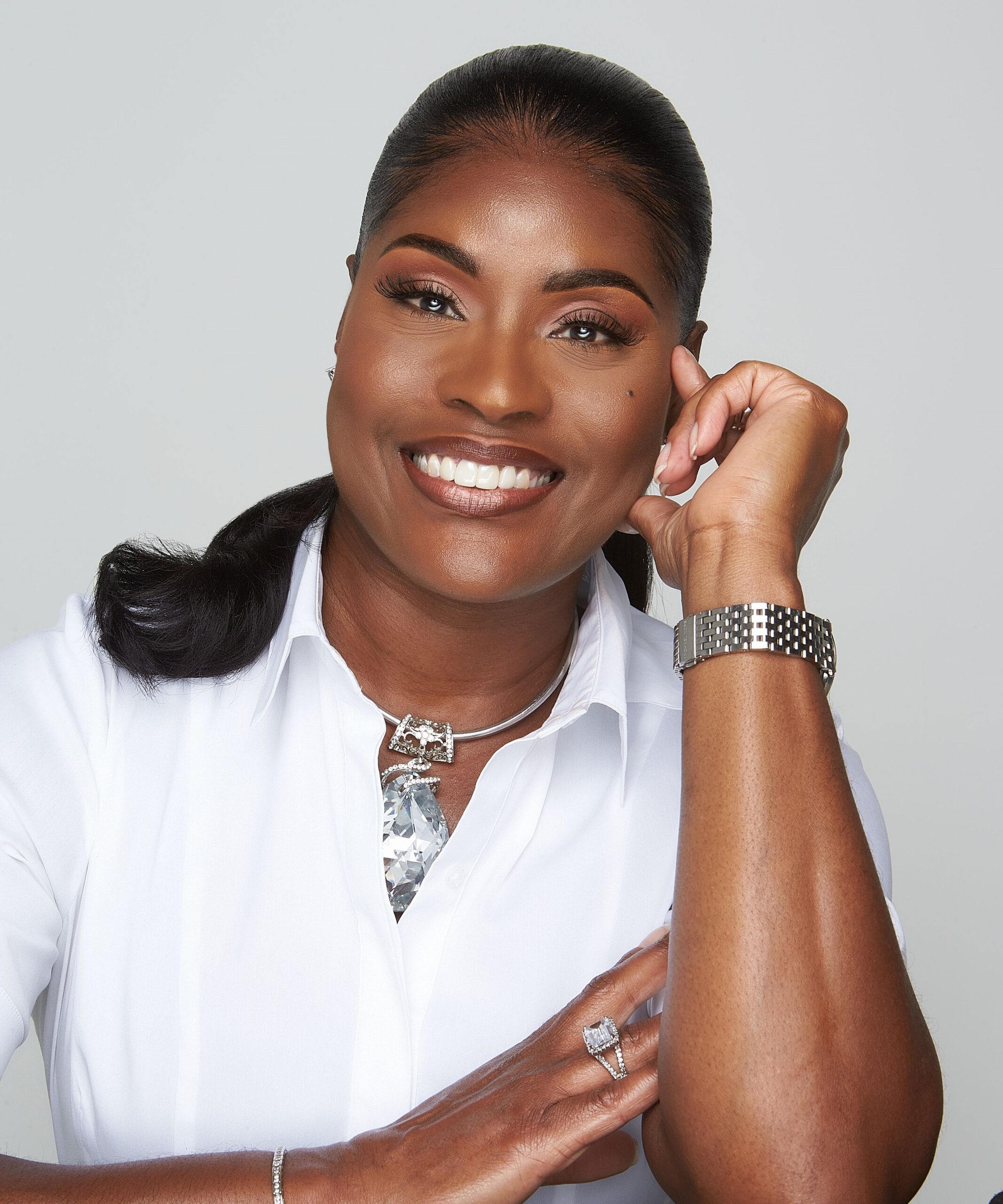 Sonya Cooke is a wife and mother of two currently living a blessed life in her hometown of Indianapolis, IN, but this was not always the case. Sonya has overcome many struggles in her life, beginning at a very early age.  As a teenage mother, Sonya had to endure many adversities that ultimately made her the strong, empowered woman she is today. Dealing with the death of two children, sexual assaults, dropping out of high school, and no personal role model for guidance and direction birthed an opportunity for Sonya to display her passions and experiences to assist young women with similar struggles.
By using her life as an example, Sonya would like to show young women that their past mistakes don't have to determine their future. With a desire to want to succeed, a strong foundation in faith and the encouragement of friends and family; Sonya wants young women to realize that they can reach all of their life's goals and more.
Sonya has and continues to empower young girls by volunteering with Girl's Inc., Project Home Indy, Visions Summer Beauty camp, and Big Brothers Big Sisters. She completed her training to become a volunteer program facilitator with Girls Inc. in October 2011. She then went on to become a mentor mom for Project Home Indy, a home for displaced pregnant teenage girls. Sonya is also a facilitator and mentor for Visions Summer Beauty Camp where she currently sits on the board of advisors (2011-present) and Raising Queens (2016). She has volunteered her time reading with children at St. Mary's Childcare Center, as well as volunteered her time helping children to read at IPS School 48 with their Accelerated Reading Program Spring 2015. Sonya is currently a Big Sister with Big Brothers Big Sisters of Central Indiana.
Sonya started her professional career in the healthcare industry as a front office administrator. In 2014 Sonya received a certificate of achievement for successfully completing FastTrac New Venture, a 10 week program geared towards entrepreneurial achievement. In May of 2015 she received her Bachelor's degree in Business Administration. She continues to work in the healthcare industry as a Clinical Support Analyst with Availity.
In 2016 Sonya started her very own nonprofit called Girl Talk Incorporated, where the mission is to equip young girls with life skills that will allow them to become successful in achieving their personal and professional goals.
In her spare time Sonya enjoys reading, traveling, and spending time with family and friends.